Exhibits
REMEMBER  ABOUT Free days:
---
---
Some of the CURRENT exhibits:
---
American Visionary: John F. Kennedy's Life and Times  – Bowers Museum, 2002 N. Main St., Santa Ana
Through June 3, 2018
American Visionary: John F. Kennedy's Life and Times celebrates the life, political career, and extraordinary vision of one of the country's most admired and most charismatic presidents. No single politician was photographed more than JFK- from his direct congressional bid as a decorated war hero in 1948, to his fairytale marriage to Jacqueline Bouvier in 1953 to his run for the White House, his role as commander-in-Chief, his commitment to the arts, his travels around the world, and the final tragedy in Dallas. American Visionary captures the dramatic scope of Kennedy's life through the presentation of over 70 photographs and is the most exhaustively researched collections of Kennedy photos ever assembled. The exhibition is produced by WS Productions in association with the John F. Kennedy Presidential Library.
Tckets: $10.
---
Mystery From The Tomb: The Face Beneath The Mask – Bowers Museum, 2002 N. Main St., Santa Ana
Ongoing
This exhibition explores a hidden phenomenon right inside of an Egyptian mummy mask! During the mask's first inspection at the museum, a photograph of the interior revealed the distinct impression of a human face. Help us as we investigate deeper into the mystery of how this extraordinary mask came to be by looking at its interior yourself. Are we staring into the face of an Egyptian who was mummified approximately 2,000 years ago? Or are things not what they seem?
Tickets: $10-$15, Children Under 12-free
---

Diana: Legacy of a Princess
– Queen Mary, 1126 Queens Highway, 
Long Beach
Ongoing
One of the most beloved icons of this or any age, Princess Diana gets her due at a spectacular new exhibit aboard the Queen Mary in Long Beach. Diana: Legacy of a Princess brings together thousands of priceless artifacts, including a large display dedicated to her spectacular gowns, along with cherished mementos, wedding items, voice recordings and more, that present a very personal reflection of her unmatched grace and groundbreaking style. Showcased over 13,000 feet of the Sun Deck Gallery, this multimillion-dollar collection also features a look at the royal family itself, along with Diana's own family legacy as it lives on through Princes William and Harry.
Tickets:$19-$29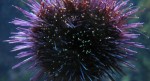 Sea of Adventure – Newport Harbor Nautical Museum, Newport Beach
Ongoing
An interactive exhibit about man's relationship and romance with the sea. "Sea of Adventure" comprises three sections that examine the past, present and future of nautical exploration. Original murals, ship models, interactive panels and an image of world champion pro skimboarder Paolo Prietto will be on view.
Tickets: Adult (13+): $4.00; Youth (4-12): $2.00; Children 3 and under: Free
---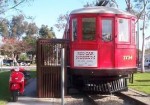 Red Car Museum in Seal Beach – Main, Seal Beach
Ongoing
SEAL BEACH – Red Car Museum is open. Noon to 3 p.m. Visit the past with a look at this historic rail car that used to drive between Los Angeles and Seal Beach daily. Transformed into a museum with videos, pictures and a great collection of memorabilia, it is well worth a stop and look. Open 2nd & 4th Saturdays, the museum provides the most comprehensive look into the history of Seal Beach.
Location: Electric Avenue near Main St., next to Mary Wilson Library.
Call: (562) 683-1874. Corner of Main & Electric Seal Beach, CA 90470
---
---
---
See more exhibits on the websites of  the local museums:
The Getty Center, 1200 Getty Center Drive, Los Angeles
Bowers Museum, 2002 N. Main St., Santa Ana
OC Museum of Art, 850 San Clemente Drive, Newport Beach
Discovery Science Center, 2500 N Main St., Santa Ana
Laguna Museum of Art, 307 Cliff Drive, Laguna Beach
Gray Matter Museum of Art, 485 East 17th Street, Costa Mesa
Long Beach Museum of Art – 2300 East Ocean Boulevard, Long Beach
Norton Simon Museum of Art, 411 W Colorado Blvd., Pasadena
Ripley's Believe It or Not Museum, 7850 Beach Blvd., Buena Park
Antique Gas & Steam Engine Museum, 2040 N Santa Fe Ave, Vista
Mission San Juan Capistrano, 26801 Ortega Hwy, San Juan Capistrano
Armand Hammer Museum, 10899 Wilshire Blvd., Westwood
Autry Museum of Western Heritage, 4700 Western Heritage Wy, Los Feliz
Natural History Museum of Los Angeles, 900 Exposition Blvd., LA
LA Brea Tar Pits, 5801 Wilshire Blvd., LA
The MUZEO Museum, 241 S. Anaheim Blvd., Anaheim
The Nethercutt Collection, 15200 Bledsoe St., Sylmar
Fullerton Museum Center, 301 N. Ponoma Ave, Fullerton
The Muckenthale Museum, 1201B West Malvern Ave, Fullerton
Newport Harbor Nautical Museum, 600 East Bay Ave, Newport Beach
Heritage Museum of Orange County, 3101 West Harvard, Santa Ana
The Children's Museum at La Habra, 301 South Euclid St., La Habra
More museums in Orange County:
http://www.orangecounty.net/html/museums.html
---
---
---