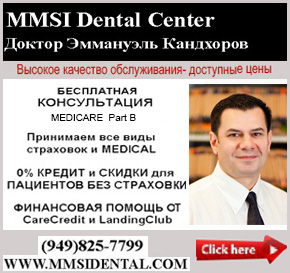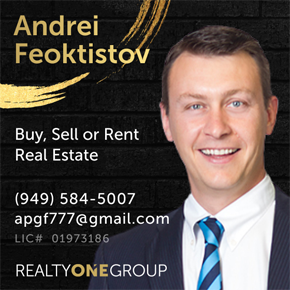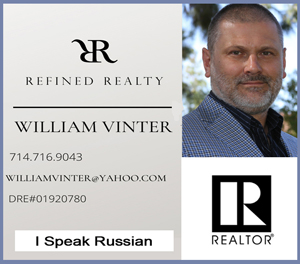 For Children
Мероприятия могут быть отменены связи с короновирусом.
---
FREE ACTIVITIES FOR KIDS:
---
Free! Home Depot has free workshops for kids, in all Home Depot stores
First Sunday of every month, 3 pm – 5 pm
The Orange County IKEA is at 1475 S. Coast Drive, Costa Mesa
---
Free! Family Art Studio– Laguna Art Museum, 307 Cliff Drive, Laguna Beach
Third Sunday of every month, 2 pm- 4 pm
Family Art Studio is a hands-on art-making program. Children and families create a piece of art from start to finish, inspired by one of the exhibitions in the museum. Art projects are designed for all ages and are supervised by members of the Laguna Art Museum Arts Council. All materials are provided.
Free admission with advance registration.
---
Free! Mini Model Build @ Lego Store–  South Coast Plaza, 3333 Bristol Street, Costa Mesa
This event is also at Mission Viego and  Anaheim (Downtown Disney) Lego Stores
First Tuesday of every month, 5 pm-7 pm
Build a cool mini model and take it home!
Visit your local LEGO Store on the first Tuesday of every month and you can learn how to build a cool mini model, and take it home – for free! Quantities are limited and offer is good while supplies last only. A new model will be available every month and will be specially themed to that month – ask a Store Associate for details! Models are not for sale and cannot be purchased. One free per child. Kids ages: 6-14.
---
Free! Laguna Koi Ponds – 20452 Laguna Canyon Rd., Laguna Beach
Daily, 10 am- 5 pm
Come see the tanks of Koi fish and the store carrying fish supplies. You can even feed the fish (for a nominal fee).
---
Free! Activity for kids of all ages – Yorba Linda Public Library, 18181 Imperial Highway, Yorba Linda
Thursdays, 6:30 p.m.
The Yorba Linda Library offers a fun and free activity for kids of all ages. Children can enjoy a light show, puppet show and even a magic show!
---
MORE ACTIVITIES & FUN PLACES TO GO:
---
Great Park Sports Complex + Playground for kids, Irvine
New Fields & Championship Soccer Stadium, Ice Public Skating, Tennis and Sand Volleyball Courts, Playground (A whimsical and interactive playground with activities for kids of all ages).
Daily
1 1/2 Hour Sessions:
Under 5 w/skates $4.00; Youth 5-15 $5.00; Seniors 55+ $4.00; General 16-54 $6.00;
Skate Rental $3.00
---
The Orange County Great Park Carousel – Irvine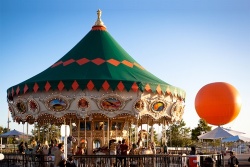 Thursday through Sunday, 9 am- 10 pm
Featuring hand-painted artwork inspired by vintage orange crate labels and Orange County scenes, the Great Park Carousel is a favorite for children of all ages.
---
Love to sing? Opportunity for children 5-16 – Costa Mesa
Does your child love to sing? Perform in public? Join Young Singers of Orange County!
YSOC provides the opportunity for kids to participate in a chore that performs concerts for the community and to raise funds via public performances to benefit local nonprofit organizations.  YSOC provides an experience in music which is both educational and fun. Singers will have the opportunity to learn, perform and give back to the community.
Weekly Rehearsals on Fridays from 4:00-5:30PM (at Costa Mesa Playhouse, 661 Hamilton Ave., Costa Mesa, CA 92627
Cost: $100 a year (includes music, folder, t-shirt)
Past performances include the Balboa Island Tree Lighting, A Cappella concert with Brown and Yale University, USC and UCLA "Sing off", Victoria Healthcare, BCYC Newport-Balboa Rotary Boat Parade Party, Renaissance Fair, Jazz Concert for Haiti, Rooster's Annual Food Drive, Relay for Life and more. Read more here: www.youngsingersoc.org
---
Mission San Juan Capistrano offers fun for the whole family -Mission San Juan Capistrano, 26801 Ortega Hwy, San Juan Capistrano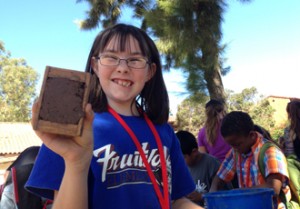 Daily
Gold Panning and  Adobe Brick Making ($3 per person) , Koi Fish Feeding ($1.00 per person).
Also, guests are  invited to construct miniature adobe brick houses, cornhusk dolls, arrowhead necklaces, lassos and native American baskets.
---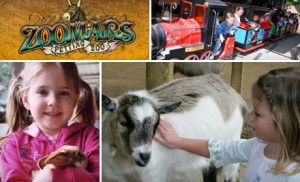 Zoomars Petting Zoo -31791 Los Rios Street, San Juan Capistrano
Daily, 9 am-5 pm.
At Zoomars, kids can pet animals such as alpacas, pigs, rabbits and more. Plus, there are train and pony rides. Zoomars located across from the San Juan Capistrano train station. Step off and you're here. This place is  famed for its centuries-old historic district, which the zoo sits proudly in the center of. Los Rios, as it's called, is California's oldest residential neighborhood that includes forty historical homes. Strolling through you'll find quaint shops, art galleries, antique barns, museums, parks and cafes — all within walking distance. Much of what you'll see is listed on the National Register of Historic Places, including two structures at the zoo.
Tickets: $8 kids, $10 adults
---
The Reptile Zoo -18822 Brookhurst Street, Fountain Valley
Daily, 11 am-7:30 pm (Sunday  11 am – 5:30 pm)
More than 100 exotic species of reptiles, amphibians and arachnids from around the world. Also, see  new exhibits for the  giant Reticulated Python "TWINKIE" weighing in at over 340 lb, making her the world's largest snake, and TWO-HEADED snake named Telma and Louise, and hundreds of other oddities and exotics. While in The Reptile Zoo there are also several opportunities for hands-on interactions with some of the guests' favorite animals.
Admission: $5, kids 3 and under are free.
---
Centennial Farm – OC Fair & Event Center, 88 Fair Drive, Costa Mesa
Monday – Friday, 1 p.m. – 4 p.m., Saturday & Sunday, 9 a. m. – 4 p.m
Centennial Farm is a three-acre working farm at the OC Fair & Event Center created to educate youth about agriculture and its importance to daily life. The Farm is home to fruit and vegetable gardens, livestock, and the Millennium Barn. Children and adults can view pigs, chickens, cattle, goats and more while strolling though gardens of lush vegetation.
The children can listen to a story about eggs, chicken growing inside and different colors and shapes of eggs and play with tiny chicks. There is a real cow milking demonstration!
Daily, 9 am-5 pm
A year-round farm with strawberry, pumpkin and watermelon tours depending on the season. Educating, Entertaining, and Feeding Families All Year Long. Come tour the farm and pick your own fruit! Strawberry Tours (March-June); Watermelon Tours (July-August); Harvest Tours  (March-August); U-Pick Pumpkin Patch (October); Christmas Trees (December).
---

Indoor Climbing – Sender One, 1441 S. Village Way, Santa Ana
Daily
Funtopia is an interactive climbing themed challenge for kids and adults!
The Funtopia elements are on auto-belay rope systems that slowly lower guests to the ground. Each element has varying levels of difficulties to challenge both beginners and experienced climbers. Great for families, groups, birthday parties and corporate events.
Pricing: from $17 per climber
---
We Play Loud – 24350 Swartz Drive, Lake Forest
Daily, 10 am- 6 pm
12,000 square foot kids' indoor playground that will keep your kids entertained for hours!
---
The Silly Smock -25292 McIntyre St, Laguna Hills
The Silly Smock is an arts & crafts playroom where kids can develop creativity, learn artistic expression, exercise fine motor skills, socialize, get messy, and have fun!
---
The Heritage Museum of Orange County –3101 West Harvard Street, Santa Ana

Friday- Sunday
It is a cultural and natural history center in Southern California. The centerpiece of the museum, which covers nearly 12 acres in all, is an historic plaza featuring several buildings from the 1890s set amid extensive floral gardens and citrus groves. Among these is the Kellogg House, familiar to teachers and students throughout Orange County as a favorite field trip destination for over 25 years.
Admission: $4-$5. Special for Santa Ana Residents Only: Free Admission & Tour on first Sunday of every month.
---
Mini Theme Park – 1238 South Beach Blvd,(between Ball and Cerritos), Anaheim
Check out thesmallest theme park in SoCal – Adventure City. Ride its vintage carousel and many other rides. The park is open from 11 am to 6 pm.
Admission is $14.95. Parking is free.
---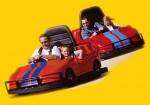 Boomers! Irvine – 3405 Michelson Drive, Irvine
Race to victory on the Go Kart Tracks, become a golf legend on the Mini Golf Course, or get the highest score in the giant arcades. Boomers! Irvine has all the greatest attractions and games so there's plenty of fun for all ages.
---

Pretend  City (Children's Museum)- 29 Hubble, Irvine
Let your little ones play for a day in this children's museum that mimics a real town, complete with a post office, grocery store, and beach. It is a 15,000-square-foot interconnected city that allows children to "pretend" to be the adults. With interactive exhibits and activities, Pretend City brings every profession and daily occurrence to real life.
Tickets: $12.50. Hours: 10am- 5pm ( Tuesday- Sunday), 10am-1pm (Monday)
---
The Children's Museum at La Habra – 301 South Euclid Street, La Habra
This museum features 7 galleries and 14 different hands on exhibits, many of which remain unique to the field today. In addition to these exhibits, an outdoor dinosaur topiary and historic 1942 caboose, the Museum features an exhibit which changes 3 times a year.
Children & Adults: $8, Children under 2: Free. On first Sunday of every month admission is free.
---
Kidseum – 1802 N. Main Sreet, Santa Ana
Bowers Kidseum offers multi-faceted art and cultural educational experiences for young children, their families, and the community. Kidseum is dedicated to providing children a fun environment where imagination and creativity are not only encouraged, but nurtured. Admission: $6 children and adults; children under 3 are free.
The Kidseum is located on the corner of 18th and Main Streets – south of the Bowers. Just minutes from the 5 freeway, (via 17th St exit) and the 57, 55 and 22 freeways.
---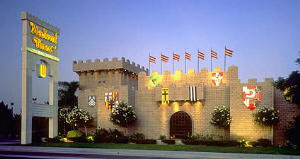 Medieval Times – Dinner & Tournament – Buena Park Castle, 7662 Beach Blvd, Buena Park
Historical Dinner Show for your family!
---
Pirate's Dinner Adventure – 7600 Beach Boulevard, Buena Park
The Most Interactive Dinner Show for kids and adults!  Tickets start at $23.
---
Caravan, Rolling and Flightline Safari at San Diego Zoo Safari Park– 15500 San Pasqual Valley Rd, Escondido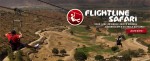 A Caravan Safari takes guests inside the Safari Park's wide-open field exhibits in an open-air vehicle so guests can photograph animals from just inches away and have opportunities to feed giraffes and rhinos. $95 to $152 per person (6+). With the Rolling Safari, families explore the Park's back roads on a Segway X2, a two-wheeled electric personal transporter designed specifically for off-road travel. $80 per person (13+). Flightline Safari takes guests on a zip-line adventure more than 2/3 of a mile long over field exhibits. $70 per person (10+). Times vary. Park admission is not reflected in prices.
---
Legoland – Carlsbad, San Diego County
Visit LEGOLAND in Carlsbad and let the kids explore the world of Legos! There are many kid-friendly attractions and play areas.In additional, Legoland California Resort has more than 60 rides, shows and attractions including the world's first  Legoland Water Park, offering a full day of fun for the entire family. And be sure to check out Octopus Garden at SEA Life Aquarium, a new way to experience the inky creatures of the deep.
---
Knott's Berry Farm – Knott's Berry Farm® Theme Park, 8039 Beach Blvd., Buena Park
Knott's Berry Farm is known for its fried chicken and thrilling rides, but it's also home to Camp Snoopy- a large area of the park with more than 30 rides and attractions for the little ones!
---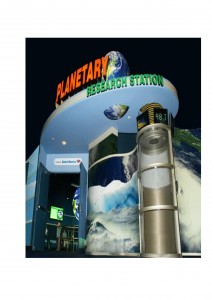 Research Station – Discovery Science Center,  Santa Ana
The "Planetary Research Station" is an animated globe that can show dynamic, animated images of the atmosphere, oceans, and land of a planet.  With over five-hundred data sets, it can display everything from real-time infrared satellite over land, to sea ice concentration and snow cover, to the topography of Venus!
---
Weekend Marine Mammal and Wildlife Cruises – Dana Point
Journey to sea with Ocean Institute scientists and they'll introduce you to the local marine wildlife; including an astounding variety of fish, microscopic plankton, and the animals that live in sediment retrieved from the ocean floor. Encounter a pod of playful dolphin or witness the majesty of a traveling whale. Discover the amazing, and sometimes bizarre life that lives just beneath the waves! Cruises depart from the Ocean Institute, 24200 Dana Point Harbor Drive, Dana Point.
---
*Места для отдыха с детьми 2+лет (free-$2):
Bluebird Park – Laguna Beach
Dinosaur Park – Laguna Hills Community Center
Sergeant Matt Davis Park — Mission Viejo
Atlantis Play Center – Garden Grove  (the best park in town, according to Orange County Register readers. It opened in 1963 and filled with iconic attractions, like a giant blue whale whose tongue acts as a slide. Cost is $2 for age 3 and older.)
*Места для отдыха с детьми 2+ лет ($12-$30):
Irvine Regional Park – Railroad and OC zoo (zoo entrance $2, train and pony rides $5 and parking $5-8)
Zoomars (Groupon special $25 for 4 people)
Pump It Up – bouncy house (regular $8 per child, Groupon special $20 for 5 visits)
Pretend City
Adventure City in Anaheim
---
USEFUL  LINKS:
---
*Big Bear- fun things to do with kids: www.russianorangepages.com/BigBear
*Местные зоопарки и аквариумы:
Aquarium of the Pacific, 100 Aquarium Way, Long Beach
Orange County Zoo, 1 Irvine Park Rd., Orange
Santa Ana Zoo, 1801 E. Chestnut Avenue, Santa Ana
Sea World, 500 Sea World Drive, San Diego
San Diego Wild Animal Park, 15500 San Pasqual Valley Rd., San Diego
San Diego Zoo, 29290 Zoo Drive, San Diego
---
---