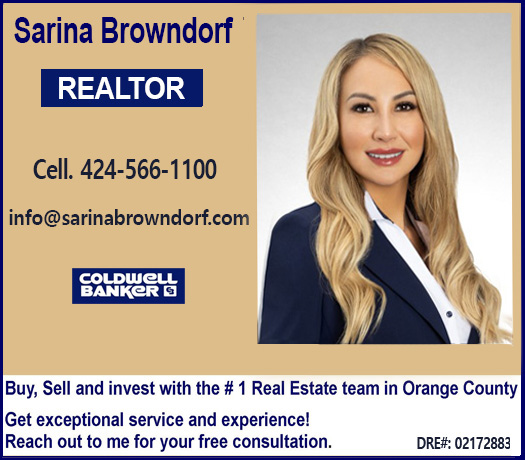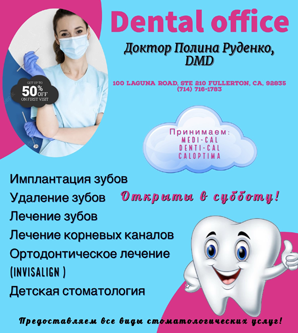 Dinner Shows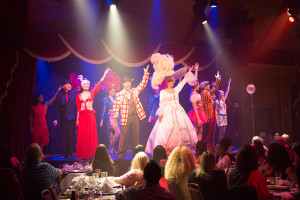 Flamenco, Gypsy + Belly Dance Dinner Show at Cafe Sevilla – 140 Pine Avenue, Long Beach
Saturdays
From the restaurant that brought you the longest running Flamenco Dinner Show in California, Cafe Sevilla is proud to present it's newest dinner show. Every Saturday night, we offer a three-course dinner menu combined with a flamenco, gypsy and belly dance show for $59 per person. This event showcases the evolution of Flamenco dance through the fusion of Moorish, Andalusian and Spanish Folk dance performed by flamenco, gypsy, belly dancers, singers, percussionists and guitarists. These shows are a sensory indulgence of sight, sound, and taste, leaving our guests with a piece of true Spanish culture. The three-course dinner includes salad, paella valenciana or short rib/salmon duet and dessert. Doors open at 6:30pm and the show starts promptly at 7pm. Arrive early for the best seating options!
---
The Grove of Anaheim 2200 E.Katella Ave,. Anaheim
The place used to be a dinner theater. Rock, jazz, country artists and top comedians. A better-than-average dinner is available during many shows
---
The Dinner Detective 1325 E. Dyer Rd., Santa Ana
The Dinner Detective® is America's LARGEST murder mystery comedy dinner show!  You'll enjoy a fantastic four-course plated dinner while you solve a hilarious murder case.  A tantalizing Prize Package awaits our Top Sleuth of the evening.  But be careful!  In this show, EVERYONE is a suspect, even YOU, and the killer might be at your table!
Every Saturday night. Public show tickets are posted for sale six to seven weeks in advance.
---
Steamers Jazz Club & Cafe 138 W.Commonwealth Ave., Fullerton
---
Maverick Theater Dinner and late night entertainments,  Fullerton
---
The Village Inn, restaurant and lounge.  127 Marine Ave., Balboa Island, Newport Beach
It is unique tavern in a unique place, where you will you find great food and awesome entertainment. The music ranges from classic rock to lounge music. The clientele ranges from kids just out of college to adults with sophisticated pallets. It is an excellent place to take a date and is a perfect place to relax and enjoy the atmosphere no matter what your age or interests. Live entertainment Tuesday-Sunday.s.
---
House of Blues Downtown Disney, 1530 S. Disneyland Drive, Anaheim
Spirited shows from some of the world's best bands. Proximity, good bookings, easy-to-access bar, and good food for dinner.
---
The Coach House 33157 Camino Capistrano, San Juan Capistrano
Roots rockers Los Lobos, blues legend Buddy Guy, singer-songwriters, and comedians.
---
OC Tavern 2369 S. El Camino Real, San Clemente
Cool and comfortable. Country, salsa, electronica, '80s, and classic rock.
---
Duke's place Balboa Bay Club & Resort, 1221 W. Coast Highway, Newport Beach 
Named after the legendary John Wayne, this upscale entertainment bar and lounge at The Balboa Bay Club & Resort is the perfect spot to unwind at the end of the day. Take in nightly performances by acclaimed jazz musicians. Order a light meal or snack, or sip on one of the creative signature drinks. Let yourself ease into a mellow mood, and enjoy a wonderful evening filled with dancing.
---
The Phoenix Club 1340 S. Sanderson Avenue, Anaheim
The Phoenix Club offers two unique dining experiences, each offering a distinct flavor of Germany. Friday, Saturday and Sunday are days for live music and show.
---
Merlin's Magic Dinner Show The Pib Trader Restaurant 2 Hours of Mind-Boggling Magic and Outrageous Comedy 7:00 pm in Orange
---
Tapas Restaurant Award-winning authentic foods from Spain, festive Latin entertainment featuring live Flamenco show every Friday and Saturday night, Newport Beach
---
Medieval Times – Dinner & Tournament Historical Dinner Show for your family, Buena Park
---
Pirate's Dinner Adventure The  Most Interactive Dinner Show for kids and adults, Buena Park
---
Laguna Canyon Winery Monthly Tasting Party – 2133 Laguna Canyon Road, Laguna Beach
1st Friday of the Month Wine Tasting, Time-6-9 pm, delicious food, live entertainment, wine included, must make reservations via email or phone, cost-$40 pp + tax.
---
Ambrosia 801 N. Main St., Santa Ana
An exceptional menu by chef M. Rossi is served while diners listen to jazz vocalists.
---
Spaghettini Grill and Juzz Club 3005 Olod Ranch Parkway, Seal Beach
---