Sport & Fitness (3)
Sport Camp for Kids
Sport Camp for Kids at the park!
Every Saturday, 10:00- 2:00 (Irvine Terrace Park, Corona Del Mar)
Organized by Boxing World Champion, K1 Champion and Olympian conditioning coach, Anatoliy Dudchenko, CaliFormBody camp will not only bring fun and happiness to your kids but will also help them develop valuable physical and psychological skills!
What makes us stand out among other after-school and sport camps?
The vast majority of globally practiced training methods, irrespective of the type of physical activity and age of the participants, are lagging behind recent advances in sport science. Apart from the low efficacy, outdated and often, empirical strategies (as well as unwillingness of many coaches to update their knowledge) can result in an overall deterioration of children's health, which in the future may not only cause injury but also discourage them from having an active lifestyle. The latter often leads to metabolic disorders such as diabetes type II, obesity, CVDs etc., which affect nearly every third person in the West and collectively are the №1 cause of death in the world.
Using his 15-year-long experience as a professional athlete and the latest research, Anatoliy Dudchenko developed his unique methodology, which revolves around targeted training of two main skeletal muscle types – oxidative and glycolytic. In the former case, increase in the number of mitochondria boosts endurance and improves cardiovascular health, while in the latter – increase in the anaerobic threshold and muscle hypertrophy are conducive to the development of speed and power qualities. Furthermore, regular attendance of camps will allow us to estimate the type of physical activity or sport that is the most suitable for your child(ren)!
On top of the general fitness and conditioning, kids will also have an opportunity to practice martial arts (sambo, boxing, kickboxing, wrestling) and learn numerous moves from gymnastics. Except for acquiring self-defense skills, which are essential for both girls and boys, the ability to fend for oneself and protect their nearest and dearest, will provide confidence to your kid(s), which will enable them to overcome any obstacles not only in sport, but also in education, career and virtually all aspects of life!
Califormbody camp for kids takes place every Saturday (10 am – 2 pm, at Irvine Terrace Park) 
The address is 721 Evita Dr, Corona Del Mar, CA 92625.
Contact Antaliy Dudchenko 232-703-4983 to reserve a place.
Read more about well known sportsman Antaliy Dudchenko and his programs:
We are looking forward to seeing your kids in our Sport camp!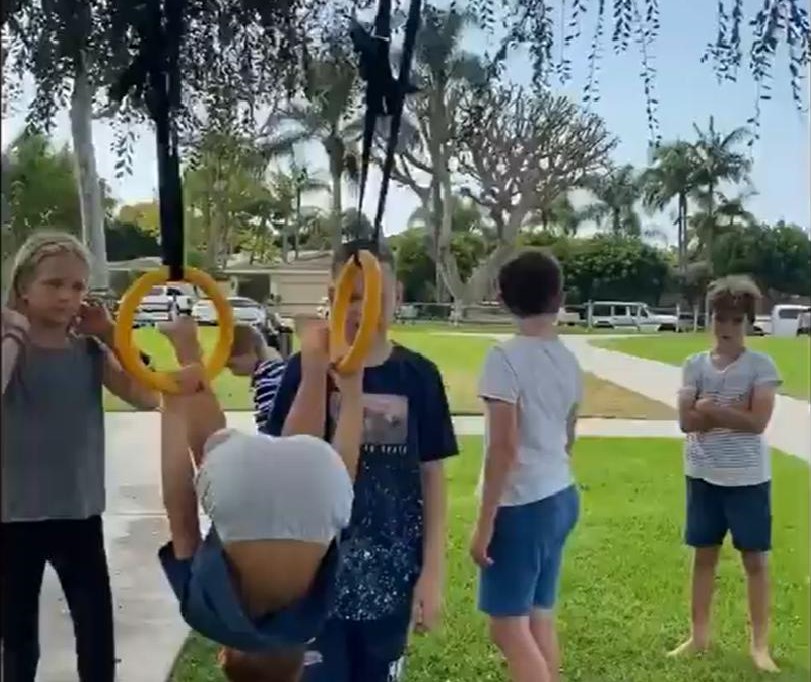 This page is also available in: Russian